There are several ways you can connect with women's stories in March for Women's History Month.
Edith: the Rogue Rockefeller McCormick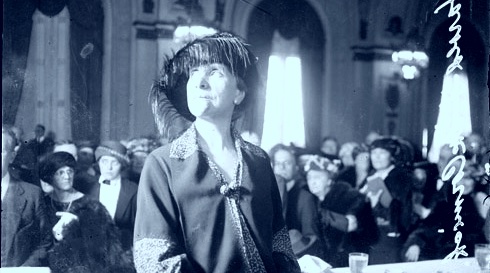 On Thursday March 9th at 7 pm, the Evanston History Center is hosting an in-person presentation by Andrea Friederici Ross, Author of Edith: the Rogue Rockefeller McCormick, the first biography of a woman who once played a prominent role in Chicago society. The daughter of oil tycoon John D. Rockefeller, Edith (1872-1932) married into the wealthy McCormick family and was once estimated to be the nation's richest woman. Edith served as a powerful patron of the arts and sciences, supporting causes such as free health care for the poor and founding the John R. McCormick Memorial Institute for infectious Diseases. She also donated land for what would become Brookfield Zoo. After her death in 1932, however, her voice was "deliberately erased," says Ross. Edith's interests, her work, and her support for good causes ran parallel to her own struggles with the limits on her freedom, social pressures, and mental illness. Ross will discuss the life of this fascinating woman and Ross' own process of writing Edith: the Rogue Rockefeller McCormick, which was named the 2021 Chicago Writers Association Book of the Year in Traditional Nonfiction.
Click here for tickets and registration info.
Women and Education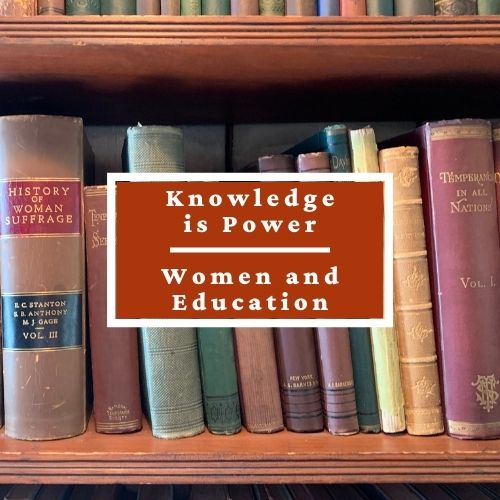 Our 2022-23 theme has been exploring the story of Women's Education in Evanston. Evanston's earliest years as a community included the development of three colleges for women. The stories of each of these schools and the women who were instrumental in their formation is a foundational story in the community. You can learn more about this story in several blog posts on this website –
Upcoming Willard House Program – Andrea Turpin on Women and Education
On Thursday, March 16 at 6pm, the Frances Willard House will host an online conversation with Dr. Andrea Turpin about her book, A New Moral Vision: Gender, Religion, and the Changing Purposes of American Higher Education, 1837-1917. This program will explore the early development of colleges for women and how critical it was for women to gain access to higher education. Visit the Frances Willard House website for more information.
110 Years of Illinois Women Voting
Evanston women were key players in the long battle for women's suffrage locally, statewide, and nationally. In 1913, 110 years ago, the fight reached a turning point leading to a big victory for women suffragists when Illinois women gained voting rights on a limited but powerful ballot. You can find out more in our online exhibit – Evanston Women and the Fight for the Vote or on the Suffrage 2020 Illinois website.