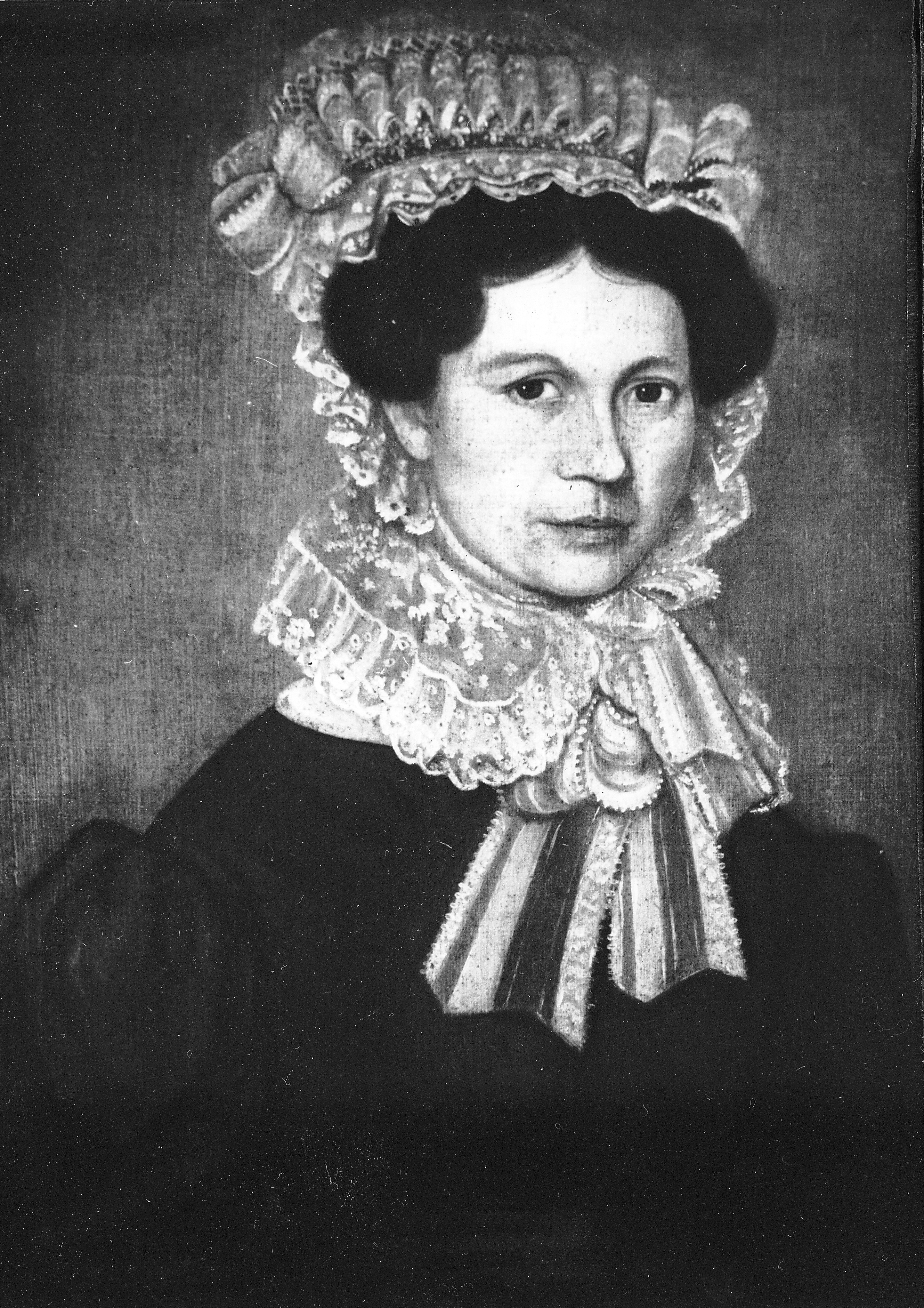 Name: Rebecca Mulford (Johnson)
Birth Date: 1794
Death Date: 1873
Summary
Rebecca Johnson Mulford (1794-1873) and her husband Major Edward H. Mulford were the first permanent settlers in Grosse Pointe- the early name for the area that we now know as Evanston. In 1841, they built and lived in a log cabin along the Green Bay Trail, which was a very important road between the trading posts in Chicago and Green Bay, Wisconsin. Realizing that travelers on this path would be eager to rest and have a meal, they opened a tavern called the Ten-Mile House as a stopover place. In 1846, their house was also used as the first post office in the community. The Mulfords were two of the six founding members of the Evanston Baptist Church, and Rebecca served as superintendent, librarian and choir leader of the Sunday School.
Significance
1. Early settler; 2. First permanent settler in a log cabin on the Green Bay Trail; 3. Founding member of the First Baptist Church; 4. Oakton Street named for their house & school; 5. Ten Mile House – site of first post office, courthouse, school house, election center; 6. Temperance family; 7. Superintendent, librarian and choir leader of the Sunday School.
Children: Two: James, Abraham
Years in Evanston: 1837
Sources: Archives and Collections: Subject Files. Evanston History Center. Secondary Sources: Perkins, Margery Blair. Evanstoniana: An Informal History of Evanston and Its Architecture. Chicago: Chicago Review Press, 1984.