By Lauren Dain, EWHP Summer 2021 Intern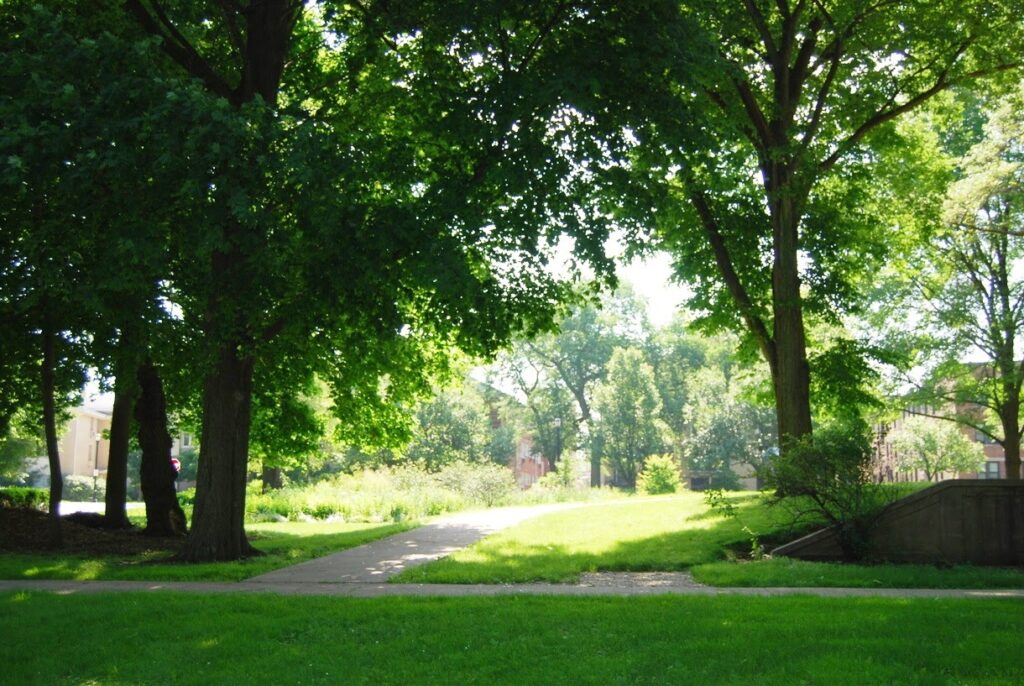 Driving down the streets of Evanston, I never particularly noticed the names of the parks I passed by. I could probably recall a few specific ones, such as Centennial Park and Penny Park, but honestly I never gave them much thought – and I bet I'm not the only person who could say this. My name is Lauren Dain, I am a senior at Evanston Township High School and a 2021 Summer intern at the Evanston Women's History Project. The lack of awareness of the people who have parks named for them is especially significant as there are nearly 20 parks in Evanston named for women. These women earned the honor of having a slice of land in the city they worked so hard to shape dedicated to them, and we should all acknowledge their legacies.
Furthermore, not acknowledging these women stands as a testament to how often women are forgotten or unappreciated in history. Their names go unmentioned in textbooks, and their voices are left out of narratives as if someone is continually trying to silence them from beyond the grave. The issue of underrepresentation of women's history stretches far beyond Evanston. In many ways this city acts as a case study for how the history of women can be effectively preserved and celebrated. Evanston has a rich history of impactful women. Evanston was and remains an epicenter for women's movements like women's suffrage and temperance. So, any person residing in or visiting Evanston should be appreciative of what these women have done and the community they created.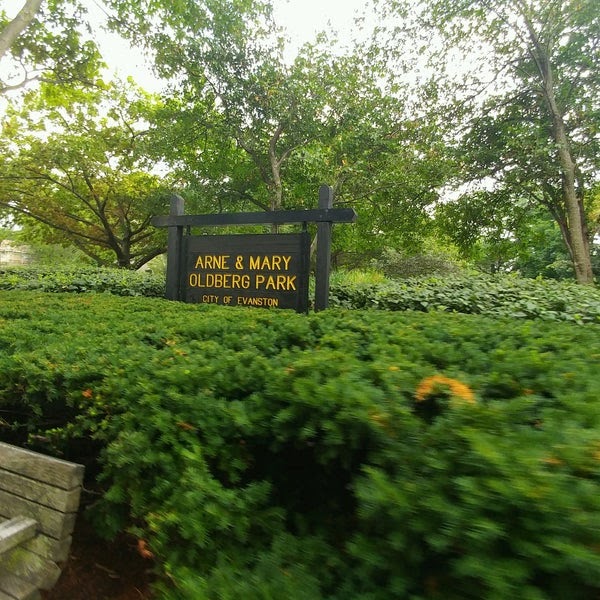 In the summer of 2021 I began working on a project related to the 20 or so parks named for women. I was given a spreadsheet with the list of parks and I went about researching every name on the list. By cross referencing these names with the Evanston Women's History Project database I discovered that six of the women had not yet been researched by the EWHP. This is where I started my project. I took on the job of learning about these six women: Mary Oldberg, Leah LoMar, Betty Jean Payne, Elnora Smith, Kay Lee and Reba Poor. Each of these women were completely different, offering a unique view into the lives of Evanston women. Mary Oldberg was a philanthropist and community activist dedicating her life to providing healthcare awareness and creating welfare programs. Elnora Smith was a P.E teacher who during WWII led the Evanston Rationing office. Betty Jean Payne created multiple community organizations in her Canal Park neighborhood, and became the Evanston Township High School treasurer for two terms.
As I became more familiar with these women and the others on the list. I noticed myself being more observant as I would drive around the city. I started seeing the names of the people I was researching, and it brought me a whole new perspective. I recognized the importance of these locations in Evanston, and how even a plot of land with a sign encapsulated someone's life work.
I then began thinking about ways to connect the history I was discovering with the physical location of the park. We decided to use Clio – an app which promotes the visitation of historical landmarks and locations across the U.S by allowing you to create a tour of sites in your location. The newly launched Evanston Women's History Tour on Clio guides you through 10 of the parks in Evanston named for women. As you follow along and visit these beautiful parks, you can enhance your experience by learning about these amazing women. Each park entry is accompanied by a brief biography of the person and their impact in Evanston. The hope is that you walk away from the tour (as I did from my work on this project) with a greater understanding of how influential the women in Evanston are, and how important it is for each and every one of us to recognize their legacies.

Clio can be accessed as a website at theclio.com or can be downloaded in your app store. Search for Evanston Women's History Tour to find this tour. An additional option is to download the pdf version of the tour (below), print, and follow along on your own. Enjoy!