On International Women's Day 2022 – Tuesday, March 8th – the Evanston History Center and the Evanston Women's History Project will present a virtual presentation by Jeanine Michna-Bales who will discuss her multifaceted meditation on a pioneer of American suffrage: Standing Together: Inez Milholland's Final Campaign for Women's Suffrage. Since 2016, Michna-Bales has been researching the Suffrage chapter of American history. Through photography, writing and ephemera, Standing Together champions a little-known figure who was at the forefront of the suffrage movement in the early 20th century, Inez Milholland Boissevain (1886 – 1916). This program took place on March 8th at 7 pm. You can view it on the EHC YouTube Channel.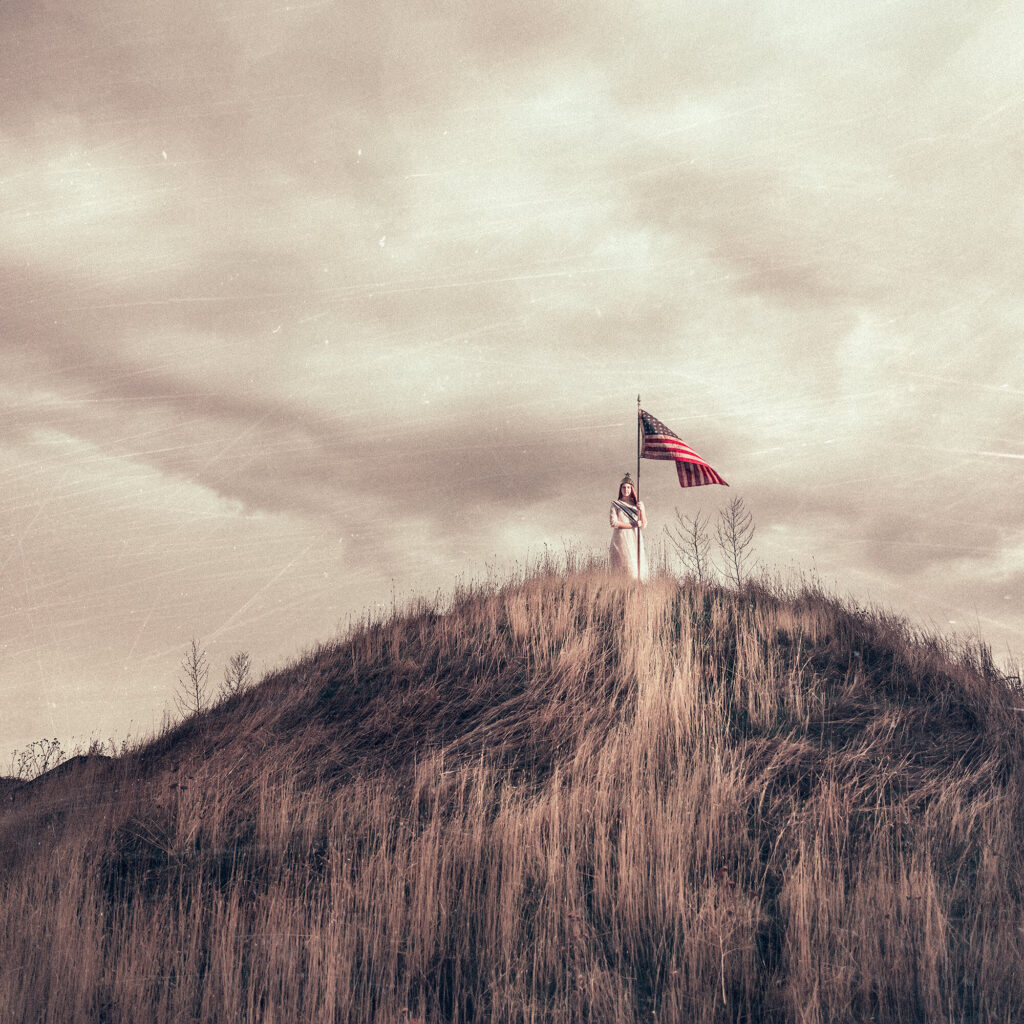 In October 1916, suffragist Inez Milholland was appointed as a "special flying envoy" to make a 12,000-mile swing through the American West. She was part of a radical campaign by the National Woman's Party to send dozens of suffragists from the East out to 12 Western states and territories where women had the right to vote. Traveling with her sister Vida, Inez embarked on a grueling campaign traversing eight states in 21 days. Her itinerary, brutal even by today's travel standards, consisted of street meetings, luncheons, railroad station rallies, press interviews, teas, auto parades, dinner receptions, and speeches in the West's grandest theaters.
This special presentation will share more about Inez's journey and Michna-Bales' process to conceptualize this important narrative using her tremendous artistic talents and insights.
Jeanine Michna-Bales is a fine artist working in the field of photography. Her work explores our fundamentally important relationships – to the land, to other people, and to oneself – and how they impact contemporary society. Her Michna-Bales's latest photographic essay on the American Suffrage Movement, Standing Together: Inez Milholland's Final Campaign for Women's Suffrage, was featured in the July/August 2020 summer issue of Smithsonian Magazine and the Arts section of The New York Times. An in-depth publication from MW Editions was released in May 2021 and a traveling exhibition will launch in 2022.
Michna-Bales's work has been featured in exhibitions throughout the United States. Her work is in many permanent collections including the Library of Congress, Museum of Fine Arts, Houston, TX; Portland Art Museum, and Princeton University Art Museum. Her work has been featured in numerous publications including BBC World News, The Atlantic, Dallas Morning News, and The Washington Post. Her exhibit THROUGH DARKNESS TO LIGHT: Photographs Along the Underground Railroad was previously on display at the Evanston History Center. A comprehensive publication of the Underground Railroad series, Through Darkness to Light, was released in 2017 by Princeton Architectural Press and includes a foreword by Andrew Young. An accompanying traveling exhibition through Mid-America Arts Alliance is currently touring the country through 2027. Learn more about Michna-Bales: https://www.jmbalesphotography.com/
To explore more of the suffrage story and the Evanston and Illinois connections – visit the exhibit and other resources on this website – https://evanstonwomen.org/evanston-women-and-the-19th/
Or visit Suffrage 2020 Illinois – https://suffrage2020illinois.org/